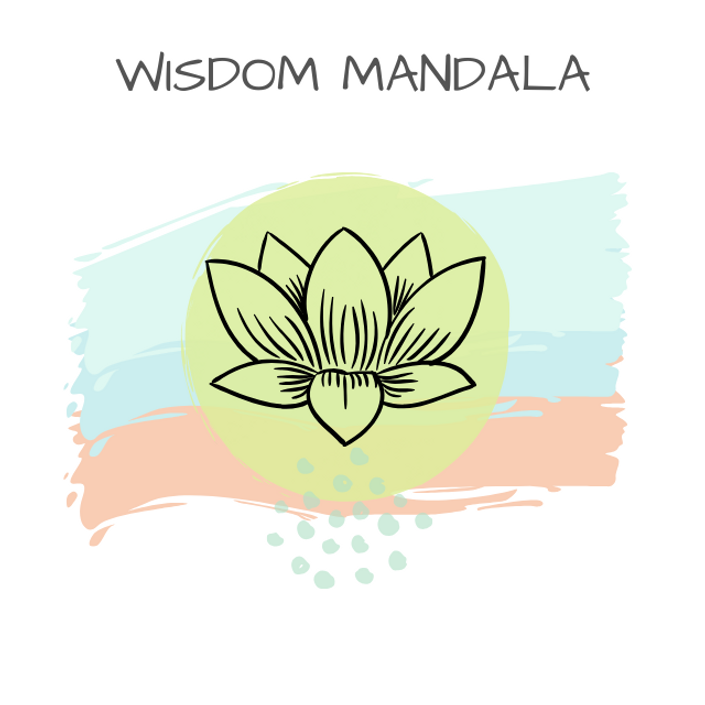 Wisdom Mandala
A guided, intuitive art process to connect you to your inner wisdom that guides you...
31/03/20
SOUL ART
'WISDOM MANDALA'
Connect with, and express, your inner wisdom...
This intuitive mandala process will help you connect with your inner wisdom - the divine guidance you always carry inside. Your wisdom within is the part of you that knows what's right for you and your life - it's that 'knowing' or 'feeling' that comes from our core, the deepest part of our being. You may call it intuition, guidance, spirit or higher self... For most of us, it's the whispering voice we can hear in the background that can sometimes get drowned out by the busyness of our minds and life.
"Our inner wisdom is persistent, but quiet. It will always whisper, but it will never stop knocking at your door" - Vironika Tugaleva

Our wisdom is only heard in the quiet space inside and it's here that we can truly get in touch with what feels right for us and our unique path.
You can call upon your inner wisdom at any time to get the answers that you seek, you just need to start the process of finding your wisdom space, and strengthening your wisdom voice.
When we bring the essence and power of our inner wisdom into everyday life, we can feel a sense of security and trust in ourselves. When we interact through our wisdom space, and wisdom voice, we feel more grounded, connected, present and heart centred. We feel a stronger sense of self that no-one can take away from us.

To connect with your inner wisdom you need to move beyond the mind, beyond your inner critic. Art and creative processes bypass our thinking, critical mind and that's why this is such a powerful process. You can touch the space inside, beneath your skin and beyond your thinking mind, where your inner wisdom resides, through this process.
This mandala process is a unique combination of:
Creativity (intuitive art making)
Mindfulness
Meditation
Visualisation
Journaling
"When wisdom arises, our inherent power as a being naturally arises as well, and then we begin to view things differently. We begin to see things based on the truth that we have found inside, not the truth that is imposed by others on us." - M. Laurie Cantil


Embracing Your Inner Wisdom
Following your inner wisdom can lead you to magical things and a strong sense that you are living and fulfilling your purpose!
This holistic experience can guide you in multiple ways, including:

Gaining a deep sense of expression
Connecting to and strengthening your 'inner wisdom' (intuition)
Increasing self-awareness
Increasing body awareness
Expressing yourself in new ways
Relaxing and de-stressing
Strengthening trust in yourself
Being your own best guide
Gaining clarity and insight
Finding your wisdom space
Strengthening your wisdom voice, and being able to find that space inside, will help you feel like you are living authentically with that sense of 'rightness' that we all long for - a knowing that you are walking the right path.
Give yourself the time and resources to access your inner wisdom through Soul Art's Wisdom Mandala process.

If you have any questions or comments about Soul Art in general, please don't hesitate to email at [email protected]
I hope you'll be joining me!
---
If you have been wondering what Soul Art actually is, this FREE little process will give you a small taste of Soul Art and how you can use art and holistic processes to enhance your sense of well-being and connection.
With Soul Art, you have the freedom to be you and express yourself in your own unique way as you explore aspects of your life and your inner world. You'll be guided step by step through intuitive art processes that will help you form a deeper connection with, and a deeper understanding of, yourself.
Enjoy connecting with your inner wisdom...
Your Instructor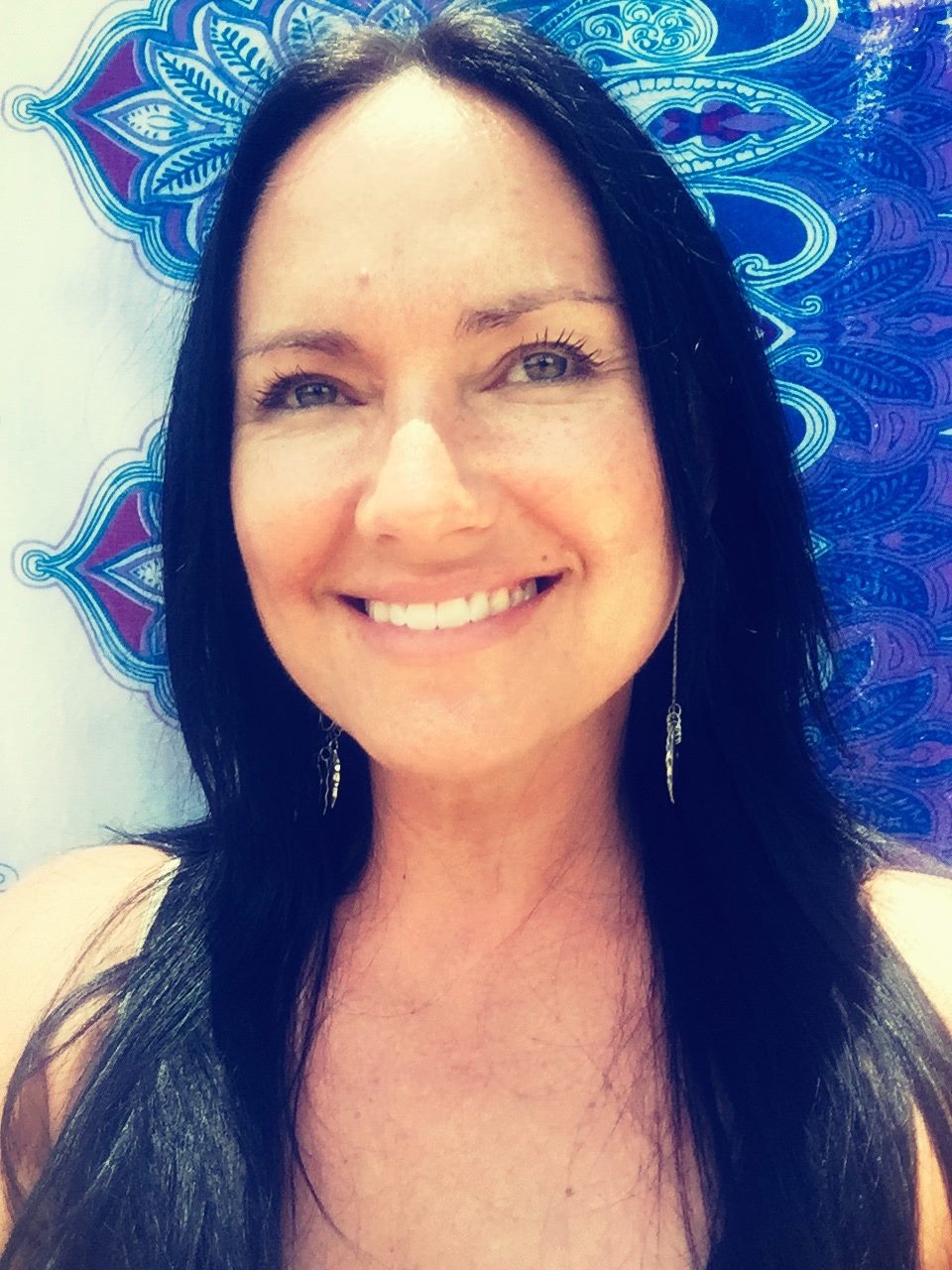 Hi there, I'm Angela!
I'm a qualified Transpersonal Art Therapist, Meditation Teacher and Holistic Counsellor. What I love about using art for wellness, and also as spiritual practice, is that it expands our awareness beyond our current sense of self to see and understand more - beyond our current limited perceptions. We can connect with, and embody, our highest potential and ideal life.
Art therapy is such a powerful tool at the core of what I do. Creative expression has always given me a sense of release and relief, along with the feeling that my soul has the chance to speak...
Through art making, we connect to the deepest parts of ourselves – the parts that can quite often get lost in the busyness of everyday life.
I use a unique combination of creativity (art-making), mindfulness, meditation, visualisation and body awareness to help you navigate your inner landscape and your unique sacred journey.
It warms my heart and soul to share the immense power of using art to help you explore, discover and transform in a powerful and holistic way.
Course Curriculum
First Section
Available in days
days after you enroll
Frequently Asked Questions
How long should I allow to go through the process?
I would allow at least 40 mins to go through the process. Everyone creates at a different pace however! Take your time and don't be put yourself in a race against time! It's about slowing down and connecting inwards.
How long do I have access to the course?
After enrolling, you have unlimited access to this course for as long as you like - across any and all devices you own.
Do I need to be artistic to do this?
NO! You do not need to have any artistic ability at all to do any of my SOUL ART processes and courses. The focus is not on creating a 'pretty' end product or a masterpiece. It's about spontaneous, intuitive expression so you can find personal meaning in your art. You can feel free to be you and express in your own unique way, and if that means scribbles and stick figures then that's perfectly fine! It's the process that's most important.
Can I do the process more than once?
Yes, you can definitely go through this process again whenever you feel like you need to re-connect with your inner wisdom, your intuition. The more we connect inwards to find this space within, the more we trust and strengthen our intuitive voice.
What art materials do I need?
Once you enrol, you'll find a list of all of the materials you'll need. You don't need expensive art materials - you can pick up art supplies at discount stores at very reasonable prices these days. For this particular activity, the basic supplies you need are: acrylic paints and A3 paper.
SOUL ART is about using creative processes to connect to the deepest parts of your soul... Exploring aspects of your life and your inner world through art-making will help you feel more connected to who you are, and how you want your life to be.
Free and spontaneous self-expression is encouraged and you don't need any artistic ability! I'm not teaching you technical art skills - I encourage you to be free to express in YOUR unique way and finding personal meaning in your art. It's about working intuitively, getting in the flow, and seeing into the deepest parts of your soul so the focus is more about the process and how your art is speaking to you, not the end product and how it looks. You will feel a greater sense of well-being by expressing in new and rich ways!