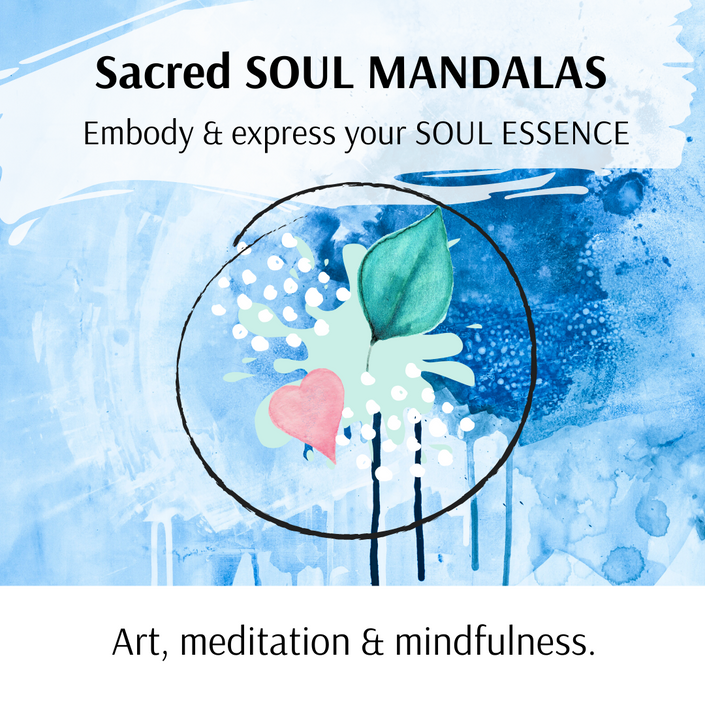 Sacred Soul Mandalas
10 Soul Mandalas to align with your soul essence & your best life...
Soul Mandalas support you on your journey of becoming... they are about expressing and connecting with who you are, who you want to be, and your best life. You will create authentic, soul expressions that are meaningful and inspiring for YOU. Each mandala you create represents a part of you, your soul essence, your highest potential.
This is not ordinary art you are creating! It's meaningful art with a purpose.
Soul Mandalas will help you to:
Awaken and develop your intuition

Align with your higher self

Embody your highest potentials

Strengthen trust in yourself

Free your imagination

Gain clarity and insight
They also help you to:
Feel more centred and balanced

Increase your self confidence

Gain a deep sense of expression

De-stress your body & mind

Increase your overall sense of well-being

Know what your life needs

Live a purposeful and meaningful life
---
Bringing Art & Meditation Together
This course marries the immense power of ART and MEDITATION.
Creative expression and meditation complement each other perfectly! Both are about going deeply inwards to a space of quiet and freedom, beyond the chatter of our mind. Both shift us into a more focused state as we touch a deeper sense of who we are.
The meditation in this course helps you become aligned with your calm, clear centre and the sacred intentions for your life
This alignment then opens the door for your authentic soul expressions - you are able to create from a space of calm, soul connection and flow.
Don't worry if you've never done any meditation - I guide you through each step!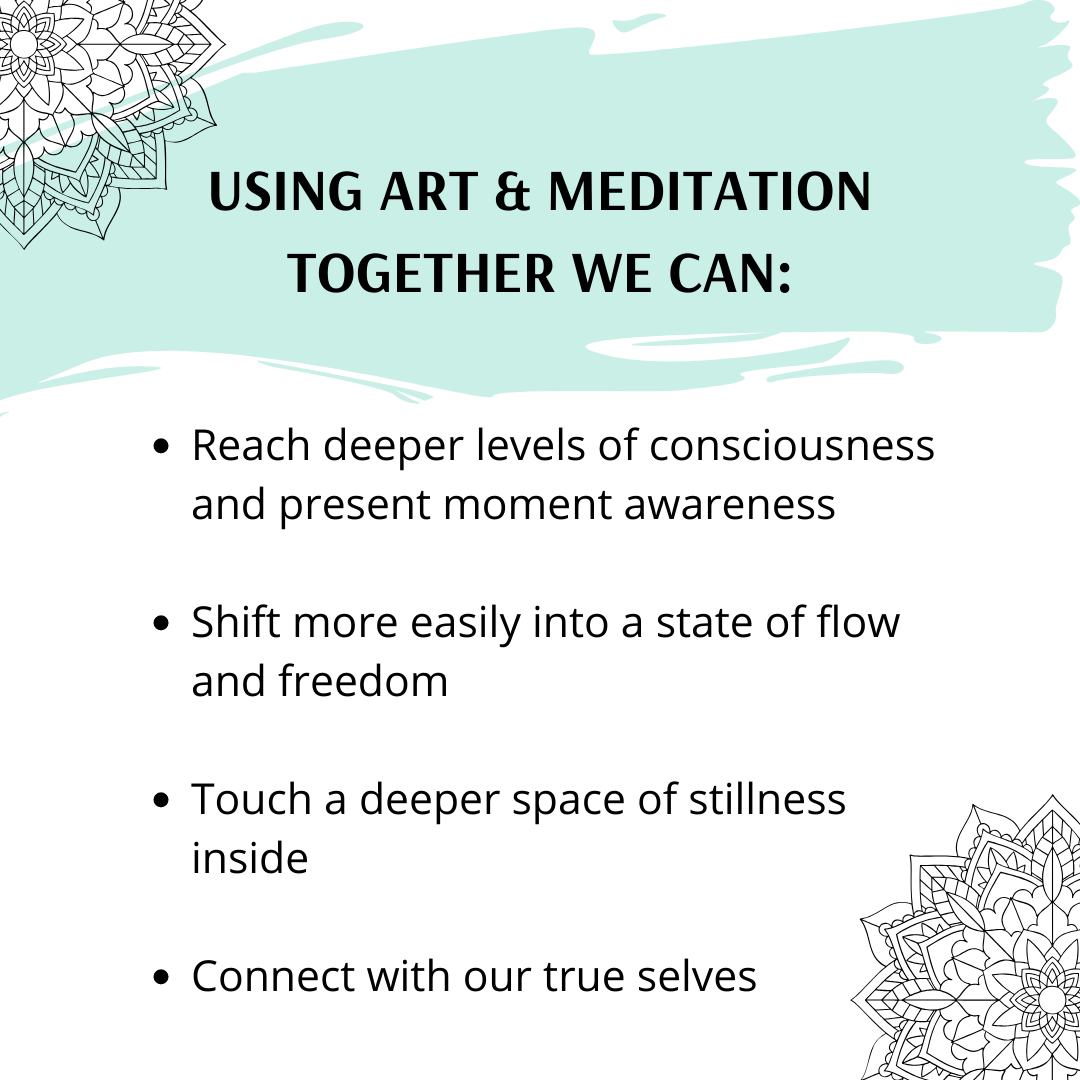 ---
"Each person's life is like a mandala – a vast, limitless circle. We stand in the centre of our own circle, and everything we see, hear and think forms the mandala of our life." - Pema Chodron
---
Do You Need to Be Arty or Crafty?

Short answer – No! You don't need to be artistic to do this course! Even if you've never picked up a paint brush you can make Soul Mandalas.
If you're not usually an arty or crafty person that doesn't matter – you simply need to be open to trying something new, trusting the process and also trusting yourself.
If you are an 'arty' type person, and you also want to connect deeply with yourself, this course is definitely right up your ally. If you long for a sense of authentic expression then you'll love making authentic Soul Mandalas.
The focus in this course is always on the process not the outcome or a perfect end product. What your artwork looks like actually doesn't really matter – it's the meaning you find through the creative process and in your art piece.
Your Soul Mandalas are a meaningful piece of art so there is no right or wrong; no rules - very different to making art from an artistic, technical skillset, with an end goal of how you want it to look.
The processes in this course are designed to shift you beyond your everyday, critical, thinking mind so you can connect with your intuitive expression, your soul's voice… You simply BE YOU and express authentically, in your own unique way!
---
Do I Need to be an Experienced Meditator?

Short answer – No! You don't need to be an experienced meditator to do this course! Even if you've never tried meditation you can do this course. Simple meditation techniques are used and I guide you through so all you have to do is listen to my voice in a relaxed way. There's no right or wrong way - as it is with the art, and your experience will be personal and unique.

---
Mandalas represent unity, wholeness, balance and harmony
---
What Does This Course Entail?
This Soul Mandala course utilises a unique combination of:
Intuitive Art – Spontaneous, intuitive art-making gives us a deep sense of expression, nourishment, and creates the space for your soul's voice and essence to come forth. There is no right or wrong way to create your Soul Mandalas.
Mindfulness – Bringing you into the present moment and to cultivate a sense of calm.
Meditation – Shifting you into a calm, focused state and connecting with a sacred intention - you will embody that intention and its energy or vibration. This is a powerful part of the process, because we bring our intention into the core of our being.
Body Wisdom – Listening to your body wisdom is key to deepening the sacred connection with yourself, and trusting yourself, your inner wisdom.
Journaling - Intentional looking and reflection as you explore your artwork to find insight, meaning and be open to receive its messages and guidance.
---
You will create 10 Soul Mandalas to represent your highest life.
After enrolling, each week (for 10 weeks) you will receive a new theme and instructions.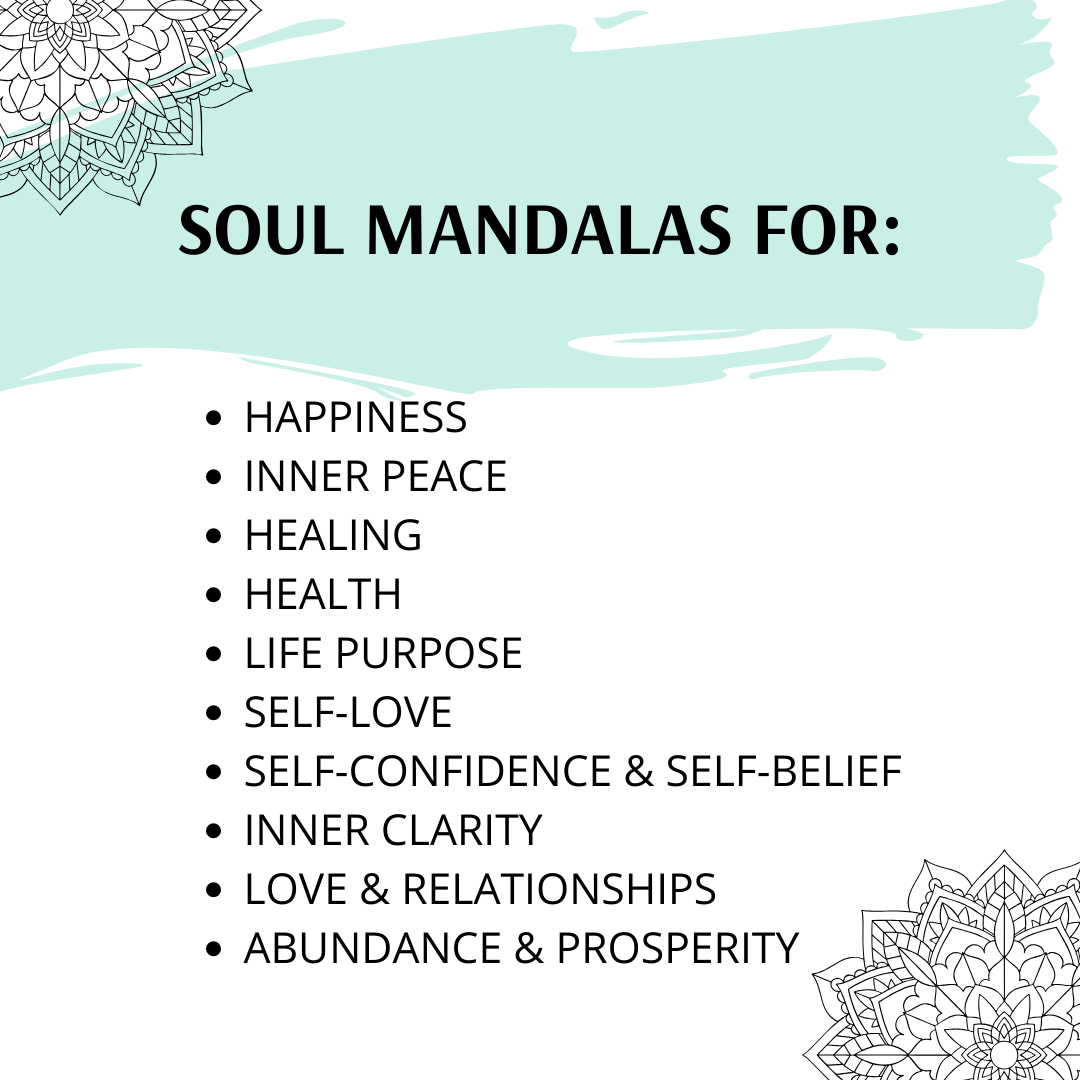 ---
Is This Course Right For Me?
Yes, if you:
Want to de-stress your body & mind

Want to align with who you truly are

Want a sense of inner stability and balance

Have a desire to transform and evolve

Want to trust your inner voice

Wish to fulfil your highest potential
It's also for you if you...
Want to gain deep insight into your life

Long to find meaning in your life

Yearn to awaken or strengthen your intuition

Need to re-align with your soul purpose

Desire a sense of freedom in your life

Long for a deep sense of expression
ENROL now to take a soul journey inwards...
I look forward to supporting and guiding you.
In happiness & wholeness,
Angela
28/4/2020

Your Instructor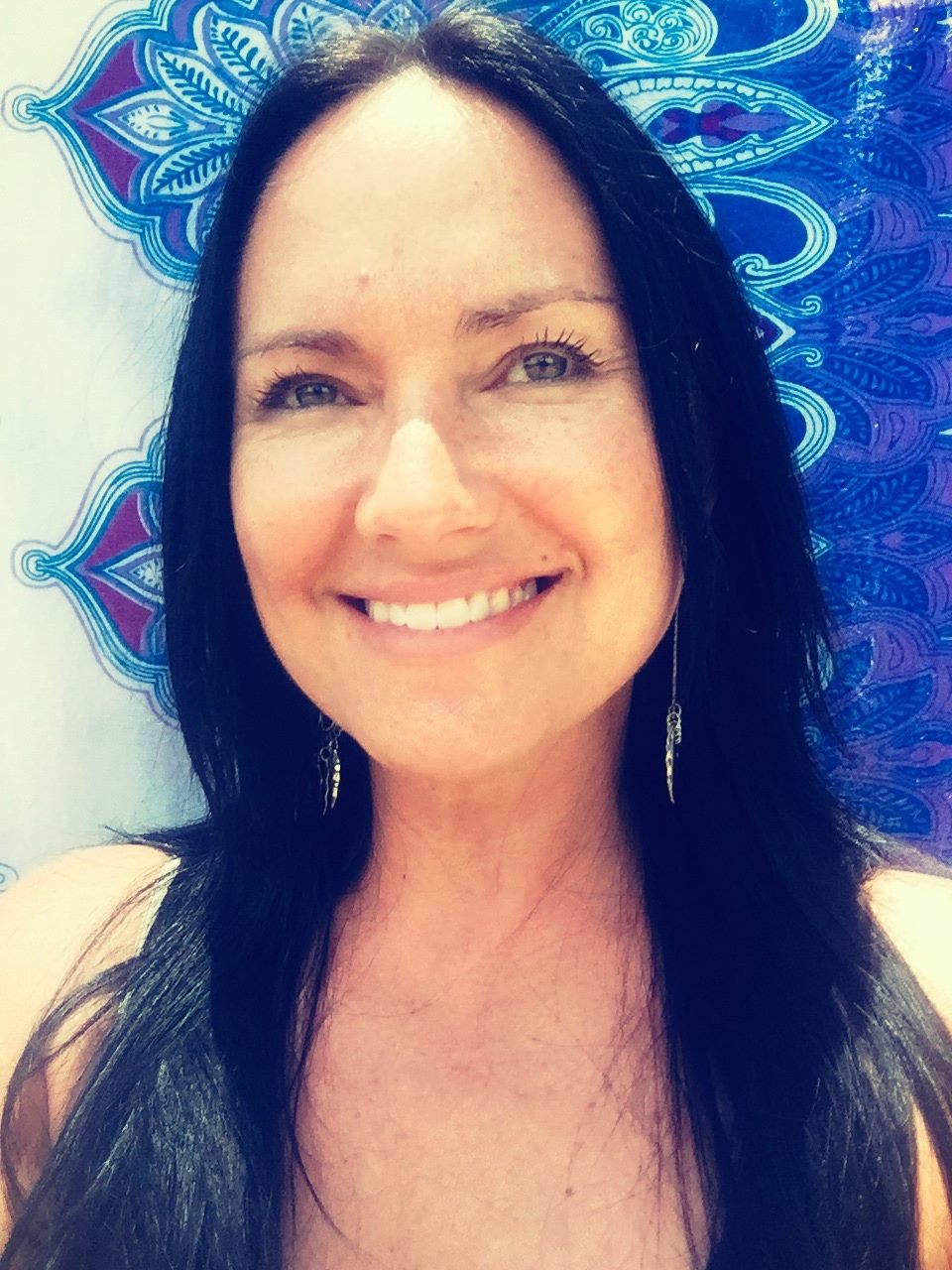 Hi there, I'm Angela!
I'm a qualified Transpersonal Art Therapist, Meditation Teacher and Holistic Counsellor. Through art and soul-based practices, we can expand our sense of self and connect with and embody, our highest potential and ideal life.
Creative expression has always given me a sense of release and relief, along with the feeling that my soul has the chance to speak...
Through art making, we connect to, and express, the deepest parts of ourselves – the parts that can quite often get lost in the busyness of everyday life.
I use a unique combination of creativity (art-making), mindfulness, meditation, visualisation and body awareness to help you navigate your inner landscape.
It warms my heart and soul to share the immense power of using art as spiritual practice to help you explore, discover and transform in a powerful and holistic way.
Course Curriculum
Introduction
Available in days
days after you enroll
SACRED SOUL MANDALA - Week 1
Available in days
days after you enroll
Frequently Asked Questions
When does the course start and finish?
You will create 10 Soul Mandalas in this course and it's spread out over 10 weeks (so one Soul Mandala per week). Each Soul Mandala will have a different life theme/intention.
How long do I have access to the course?
After enrolling, you have unlimited access to this course for as long as you like - across any and all devices you own. You can re-create your Soul Mandalas any time in the future - this will allow you to connect deeper and also brings the opportunity for more insight and clarity.
Do I need to be artistic to do this course?
NO! You do not need to have any artistic ability at all to do any of my SOUL ART processes and courses. The focus is not on creating a technical masterpiece. It's about spontaneous, intuitive expression so you can find personal meaning in your art. You can feel free to be you and express in your own unique way - it's the process that's most important.
What art materials do I need?
Once you enrol, you'll find a 'What you Need' module that tells you all of the materials you'll need. You don't need expensive art materials - you can pick up art supplies at discount stores at very reasonable prices these days. For this particular activity, the basic supplies you need are: A3 paper (thicker A3 paper suitable for paint), some acrylic paints and/or watercolours, black pen/marker
How long should I allow to create my Soul Mandalas?
I would allow at least 1 hour to create each Soul Mandala. You may go finish in less or more time, but I suggest that you don't rush it. You really want to give yourself the time and the space to connect inwards and shift into creative flow and the mandala represents a part of your soul... Go through the process at a time where you won't be interrupted and turn your phone off.
SOUL ART is about using creative processes to connect to the deepest parts of your soul... Exploring aspects of your life and your inner world through art-making will help you feel more connected to who you are, and how you want your life to be.
Free and spontaneous self-expression is encouraged and you don't need any artistic ability! I'm not teaching you technical art skills - I encourage you to be free to express in YOUR unique way and finding personal meaning in your art. It's about working intuitively, getting in the flow, and seeing into the deepest parts of your soul so the focus is more about the process and how your art is speaking to you, not the end product and how it looks. You will feel a greater sense of well-being by expressing in new and rich ways.